Practical Completion takes place on One Bilbury Lane
One Bilbury Lane, Bath – After a busy last few weeks on site, Practical Completion took place today and purchasers will be moving in by the end of the month. It's very satisfying to see this beautiful Grade 1 Listed building restored to its former glory.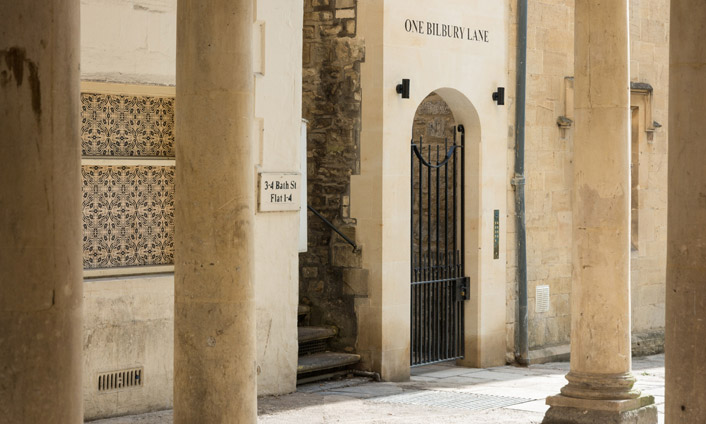 We have been working on this project for over 2 years for Bath developer, Longacre, and in conjunction with Emery Brothers builders.
Architect Chris Bocci worked with us on the scheme, particularly on the design of the new entrance which has really lifted this side of Bilbury Lane.
The shop front on Stall Street was also refurbished as part of the works. The larger 2 bedroomed apartments retain a traditional feel with restoration of the cornices and tradition joinery but have contemporary fitted kitchens and bathrooms. The smaller one bedroom apartments are very contemporary spaces featuring frameless glass doors and an intelligent glass screen to the mezzanine bedroom ensuring that light is spread throughout the apartment from the tall Georgian sash windows at the front.